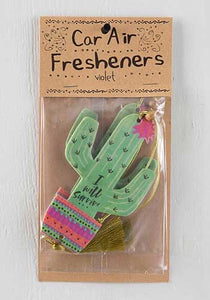 Perfect for hanging in the car, locker, bathroom, bags and more!
Scent: Violet
Set of 2, features gold tassel and a wooden bead on an elastic hanger for easy placement. Double-sided, full-color quality printing.
Sentiment: I will survive
Composition: Pressed paper with essential oils and natural and artificial preservatives.
Dimensions:4.7in L x 2.8in W.